Update accurate as of 04/08/2021. Please always check most recent guidance.
As the UK gradually opens up from lockdown, we are keen to get the meets program back up and running. We are just as keen to do this safely and to stay well within the laws, regulations and guidance set up by the UK government and other relevant authorities, for instance the Devolved Administrations for trips in Scotland and Wales etc.
25 September – 03 October 2021
​Morskie Oko is one of the most interesting climbing locations in the Tatra Mountains. It is a lake surrounded by big mountains like Mieguszowieckie Szyty, Cubryna and Rysy. Climbing here is varied and challenging. It is mainly on granite and it is mainly trad. Routes are from 3 to 20 (or so) pitches long and there are lots of options at all levels of difficulty. Descents are often tricky and require either multiple abseils or scrambling down from the summits. There are also several sport crags and alpine style ridges that are usually quite exposed but in good weather give fantastic views of the Tatras.
The 2020 Summer Meet was planned for July in La Bérarde, in the heart of the Écrins. This site has excellent climbing and many people have fond memories of climbing and walking there.

The ongoing Covid-19 pandemic has cast a shadow over this, and we have watched events unfold.
The decision on the meet has been delayed as we have watched events, but we are now 6 weeks before the meet. Although there is some relaxation in France (and the UK), travel is still restricted, with severe limitation on entry into France. There will be quarantine measures in place until at least the week before the meet.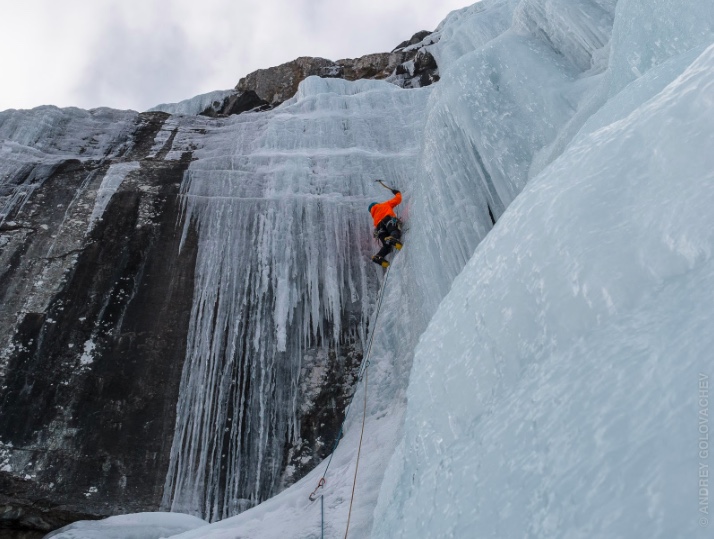 Andrey Golovachev is arranging the Alpine Club Caucasus Ice Meet in the Midagrabin valley, North Ossetia, Russia from Saturday 6th February 2021 to Friday 12th February 2021. Accommodation is a newly built hotel with en-suite showers with twin, double and family rooms available. The approximate costs are £250-300 for the hotel accommodation, transfers and meals plus about £325 for return flights from London to Vladikavkaz (OGZ) plus about £50 for the Russian visa.
The hotel stands literally at the foothills of Mt Tbau 3,400m. Its 700m dolomite cliffs much resemble Italian Marmolada and there is a big potential for trad first ascents, provided sunny weather. In theory it is possible to climb Kazbek (5054) which requires a detour into Georgia via Verhny Lars official international border crossing. It takes about 5-7 extra days for acclimatization and the climb. The more technical route is graded about AD+ and is about 700 vertical meters of 50-55 degrees ice.